Hotline: (069) 97460-666
(Mo-Fr 9.30-17.30 Uhr)

Kalendersuche

Kurse filtern

Last Minute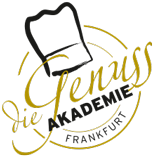 A taste of India
This Indian cooking ...

... class will draw you right into the most authentic culinary examples of this colorful country of the East. Divinity has created a stunning menu with some wellknown classics as well as some more unusal recipes. Curries are a big part of this class - they come in so many varieties, so there is really something for everyone. As curry blends vary so much, the best way to guarantee the perfect level of spice and flavour is to make it yourself. While this may sound daunting, our cooking class provides a great opportunity to learn from the best - and pick up many other skills along the way!

Once you have mastered the basics of blending spices to create your own curry, you will still have so much room to adapt your dishes. Homemade curries are incredibly versatile and are a great way to use up ingredients you have lying round in your fridge or freezer, as well as giving you an opportunity to experiment with all the spices in your spice rack.

Divinity will guide you every step of the way. You will leave with the confidence and knowledge needed to whip up your own favorite Indian dish at home.

Divinity Malshe

It was a delight growing up in India as an intercultural individual of Parsi Goan-Portuguese heritage as food became a bridge between cultures. Divinity speaks 6 Indian Languages and has learned to appreciate and cook recipes from various Indian states. Her love for cooking started at the age of 16 while she attended culinary school in India for the summer before moving to London and studying Health Science and Nutrition. Soon she realized that India was for her a country of scrumptious home cooking and that Indian cooking was best preserved in family recipes passed down generations. She collects traditional recipes and cooks with lots of spices and ghee! Love brought her to Germany and we are happy to welcome her to the Genussakademie.

Ablauf

ACHTUNG: Dieser Kurs wird nur auf englisch unterrichtet!

This class will only be held in english!

Ort

Die Genussakademie Medienhaus, Ludwigstraße 33-37, 60327 Frankfurt am Main

Termine

So. 01.12.2019
18:00 Uhr bis 22:00 Uhr

Sa. 11.01.2020
18:00 Uhr bis 22:00 Uhr

Sa. 08.02.2020
11:00 Uhr bis 15:00 Uhr

Die Termine passen nicht?