Hotline: (069) 97460-666
(Mo-Fr 9.30-17.30 Uhr)

Kalendersuche

Kurse filtern

Last Minute

Vegetarisch

English Classes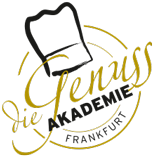 Ayurveda - Indian Dosha kitchen
Let food be ...

... your medicine and join a group of like-minded people to explore the art of cooking incredibly tasty and healthy food! In these classes, you will learn a variety of dishes, flavors, utensils, smells, textures, and colors to make your life better. And you'll most certainly walk away finding your kitchen a more comfortable, useful, and inspiring place, no matter who you are! This approach is based on the Ayurveda tradition, a 5,000-year-old lineage of holistic medicine that comes from India. It applies to practically any style of cooking, culture, or circumstance.

These are one-session classes that will give you an in depth theoretical part about Ayurveda in which you will learn:

- The different types of Doshas (Vata, Pitta, Kapha)
- Learning what is your personal constitution
- Guidlines for the imbalances of Doshas
- The importance of Ghee in Ayurvedic cooking
- Many tips based on Ayurveda towards holistic healing
- Ayurvedic beauty tips

Further Ritu will introduce you to the art of making delicious easy-to-make vegetarian meals based on Ayurveda. You will gain a good understanding of:

· Principles of what makes food healthy or not for you
· An overview of how to use spices and make spice mixtures
· The secrets of making sure your food is easy to digest and assimilate
· Tips on applying Ayurvedic principles to any type of cuisine
· Resources to support you in accessing optimal food choices in the grocery store or at restaurants

Each class will combine discussion, participatory cooking and ends with a delicious meal for everyone!

Ritu Chandra

Ritu Chandra was born and raised in India, where she experienced first hand different cooking styles and methods. Her interest in healthy eating and the nutritional value of the foods we eat led her to immerse herself in the research surrounding different diets. In particular, the Ayurvervedic lifestyle raised her interest so she studied the different types of Ayurveda. Inspired by her learnings, she made her personal mission to share the knowledge about healthy and nutritious food.
Ritu has become an expert in this field and participates continuously in workshops and classes in India. She is delighted to share her personal learnings and vast experience with the members of the Genussakademie.

Ablauf

ACHTUNG: Dieser Kurs wird nur auf englisch unterrichtet!

This class will only be held in english!

Ort

Die Genussakademie Medienhaus, Ludwigstraße 33-37, 60327 Frankfurt am Main

Termine

Sa. 06.06.2020
11:00 Uhr bis 15:00 Uhr

Die Termine passen nicht?